Sacred Heart/St. Joseph CCD Pastor & Volunteer Contact Info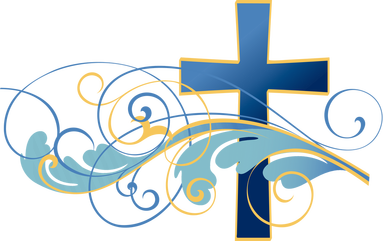 ---
---
Confirmation students do NOT have class on Feb 19.
Those who will be attending Sunday School with younger siblings, please bring some money and I will take you to breakfast at McDonald's. If you do not have younger siblings and will not be at Sunday School, please be in the church basement NO LATER than 11:45 am for the retreat.
Confirmation Finals have been graded.
See Confirmation Prep page to see if you passed!
IMPORTANT DATES AT A GLANCE
Feb 19: 12:00-3:30 pm—Confirmation Retreat (lunch provided)
3:30 pm—rehearsal with Sponsors
Feb 22: 7:00 —Confirmation Mass STUDENTS MUST BE THERE BY 6:30!

Mar 19: Spring Break—No class

Apr 16: Easter Sunday—No class
Apr 30: Last day of class

May 6: First Communion practice 10:00 am at SHC
May 7: First Communion 10:30 am at SHC
IMPORTANT FORMS
SHSJ Religious Ed Record
Please download and bring to Sunday School if you are a new student or have not filled one out before. If you already have one on file and have not changed address, phone or other pertinent info, you will not need to fill this out.
Religious Education Handbook 2016-2017
This should be handed out the first week of classes. This is the full version of the Guidelines and includes the calendar. Updates will be done as needed, so keep checking to make sure you have the current version.
Guidelines for CCD
These guidelines briefly explain our drop off and pick up, electronic and "3 strike policy". This should have been reviewed and signed on the first day of classes. If you don't remember signing them, please download, sign and send with your student.
Touching Safety OPT-OUT FORM
If you would rather your child(ren) NOT participate in the Protecting God's Children program, please download this form and turn in to their teacher by 12/01/14.
Prayers by grade
These are the prayers that all students should know listed by grade.
---
2016-2017 Calendar

September 11 18 25
October 2 9 16 23 30
November 6 13 20
December 4 11 18
January 8 15 22 29
February 5 12 19 26
March 5 12 26
April 2 9 23 30

To go to the Sacred Heart-St. Joseph

Catholic Church Website, click

HERE

.


2016-2017 Special Dates:
(please check the bulletin for confirmation of dates below!)

July 1, 2016: Online enrollment opens

Aug 28: 11:00 am: First Reconciliation/First Communion meeting for
parents and students at SHC

Sept 11: 8:30 am: Enrollment for students new to the parish
9:00 am: Parent meeting
9:15 am: first day of classes begin

Nov 6: First Reconciliation 11:30 am at SHC
Nov 27: Thanksgiving weekend—No class

Dec 4: Virtus Touching Safety Class
Dec 18: Christmas gathering
Dec 25: Christmas Vacation– No class

Jan 1: Christmas Vacation—No class
Jan 15: Letter to Archbishop and volunteer hours MUST be turned in to me by
this date

Feb 19: 12:00-3:30 pm—Confirmation Retreat (lunch provided)
3:30 pm—rehearsal with Sponsors
Feb 22: Confirmation Mass

Mar 19: Spring Break—No class

Apr 16: Easter Sunday—No class
Apr 30: Last day of class

May 6: First Communion practice 10:00 am at SHC
May 7: First Communion 10:30 am at SHC